All you need is Love , Laughter and Cricket
Serene Meadows Resort is a home away from home! Enchanted with the mystic beauty of hills!
Take a break from hustle and bustle! Gift yourself with the beauty of serene lawns, roomy home, and auditorium space for fun blasts on your special occasions and entangle from your regular duties.
Serene Environment
Visual treat for your eyes by our Mother Nature!
100% Privacy
Compact and Comfortable Rooms
Traditional Food
We care for your tummies! Treat it with the taste of tradition!
Serene

Villa

& Meadows
Container
Clean and spacious bedrooms for deep sound, comfort cozy sleep accommodating one single group of 3 – 25 members at a time.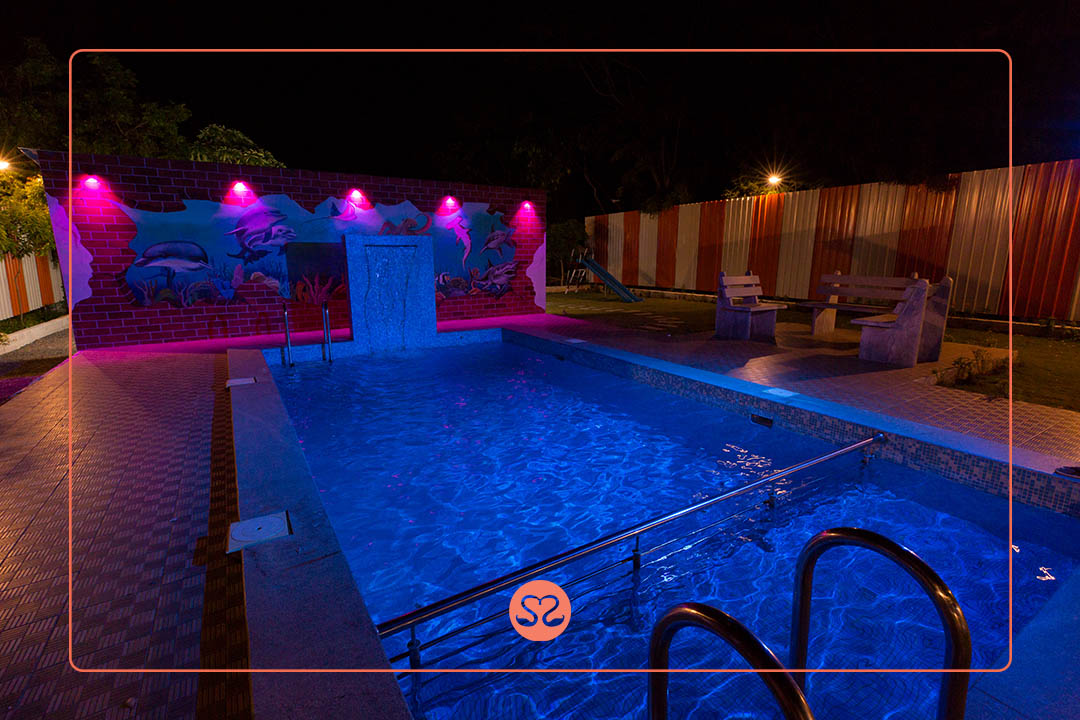 Bring out that aquaphile in you! Experience your soul float in the chillness of the pool!
Play a game of cricket under floodlights  with your buddies in a closed turf.
Join your hands for celebrating the silence of the nights in the woods with campfire.
Be a dj of your own party! Hit the floor with bangs!
"MTDians – 1990 had a wonderful G2G 2.0 @ this resort during December 10-11 , 2022 We really enjoyed with swimming , camp fire , cricket , trucking , night dinner and dance …Fantastic food , accommodation and other facilities..Its right choice for all the function.."
Rama Bharathi, LMW Coimbatore
"First of all very good hospitality. Wonderful service and very friendly people. One of the best locations in the area. Cricket ground especially with gives a wonderful experience for corporate groups. Swimming pool is small but clean and well maintained.."

Rajendra, Pricol
"Wowww. Excellent place to relaxing and enjoying the weekend with friends, family, or office team-outs. Nice location, amenities, theme. The behavior of the staff is very friendly and helpful, It's Highly recommended for friends & Family"

Sathish Sadhu
Barallikadu Boat House
The way is a hilly terrain enriched with green vegetation with a pleasant climate providing many view points to have awe for these scenes.
Vannabhadra Kali Amman Temple
This temple is situated at Tekkampatti, around 6 Kms from Mettupalayam bus stand. Bhavani river ( Bhavani Theertham ) offers water to the temple. The backdrop of the Nilagiri Hills adds to the beauty.
Black Thunder Theme Park
It is situated at the foot of Nilgris, in Coimbatore 40 km north of the city and occupies an area of about 75 acres. The park offers about 49 rides.
Address
Samakalnagar, Bhujaganur Post, kalampalayam, village, Karamadai, Coimbatore – 641113.